Water for Life
Creating Water Harvesting Structures that Recharge Ground Water
Our Vision
To create an abundance of clean water for all, saving lives one drop at a time.
The Objectives
To partner with rural villagers and farmers to create bore well recharge systems to store rainwater underground and raise the water table.
Goals
To connect with villages and organisations to successfully implement RWH (rain water harvesting) methods and spread this work to as many villages and farmers as possible.
To document this work in order to raise awareness of successful ways of water harvesting.
To create an educational format which can be duplicated for use through-out India with local people to spread the message of water conservation – to tell the stories that invite change.
To raise international awareness of the importance and urgency of the water needs of people in rural India which will include inviting financial support to implement water harvesting programs on a joint basis with villages who are committed to creating collaborative communities.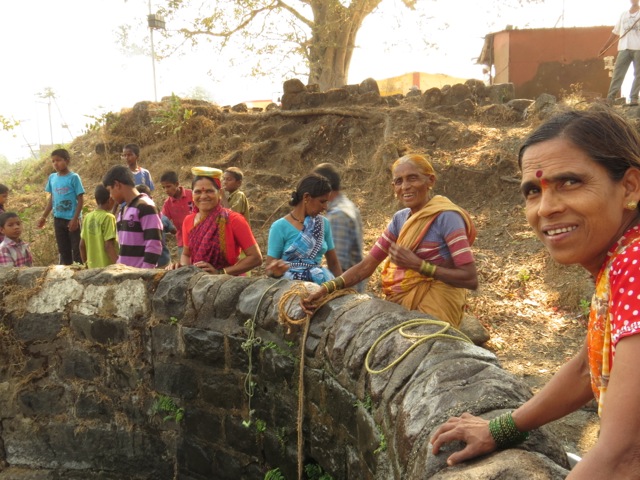 Solution
Acting on the principles of creating change through focus on proven successful methods,  we will collaborate with villagers and farmers to create bore well recharge systems for the purpose of raising the water table.
Proven methods which increase the water table by recharging aquifers can provide an abundance of clean potable water for both household and agricultural use. These methods combine traditional water harvesting principles included in a whole system of community effort that will support them as well as providing information on the utilization of any new technology such as more efficient cooking stoves for the women to reduce the need to cut the forest for firewood.
Project Outline
Research into the needs of the villagers has already been carried out and connections are also already made to organizations who are working in the field with the villagers in parallel projects including the provision of clean drinking water. It is envisaged that constant consultation with the villagers, farmers and those involved in the project will be needed to ensure that the needs are addressed in a way that is culturally appropriate and solutions are practical and sustainable with the target groups being motivated to implement the programs and maintain them. The involvement of the farmers is seen as being essential to the success of any project to implement change – and therefore considerable time will need to be spent in working with them to understand what really matters to them.
Finance Proposal
The estimated budget for the next stage of our ongoing work is INR 25,000 per implementation of one bore well. There are over 500 farmers already in agreement to implement the work on their bore wells. Where possible they meet 50% of the project cost in either materials or labour.  Therefore for 500 bore wells (x INR12,500) we have a requirement of USD100,000.  It is proposed that the financing required for this project be raised by eco-sustainable tours, as well as direct appeal to corporates and a crowdfunding initiative. We have previous experience raising funding in all of these ways. Other interested parties may be approached to assist with direct funding. Assistance from international organizations such as Universities and Educational Institutions who may assist with the production of the educational materials for the project will be sought as either internships or study tours for students or postgraduate study.
Background of Author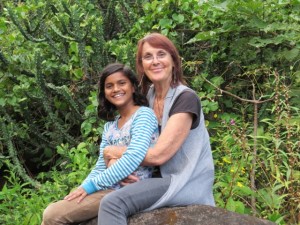 Shazar Robinson has been living and working in India for the past eight years – the first 5 years with the Shikshangram Shelter for Children near Lonavala Maharashtra. Her role at this Shelter was one of ambassador and fundraiser creating an international awareness of the work being done there including through social media, as well as organizing and leading volunteer – tourism journeys to the Shelter.  At this time she began questioning the reason for so many homeless children and through this investigation came to the often desperate state of the rural population of the area.
Rainwater harvesting and the provision of a sustainable source of water is essential to their survival and this need becomes more urgent every season. Her intention is to make a difference on a larger scale and sees that a means of education of the rural people is essential – particularly to allow them to understand that it is possible to improve their access to clean and plentiful water and that others in their area are already doing so.
Shazar has many connections in India both at the grassroots level and into the areas of education and governance as well as corporate leaders. Through her research and persistence, she believes that this project can have a powerful influence on transforming the mindset of the rural villagers to assist them to help themselves to a situation where they can turn around the degradation of the land and the forest areas in which they live.
She is now located in the Hubli (Karnataka) area working side by side with the Sankalpa Rural Development Society who are utilizing innovative technology to recharge bore wells with rainwater harvesting.
Expressions of Interest
If this project interests you and you feel that you would be able to contribute either through water conservation and management – financially – or in any other area please contact Shazar on the details below.
Contact details:
Shazar Robinson: Skype: shazarr, Australia: +61 (0)402 008801, India:  +91 97428 41802