First talk to the people.  Plant the seeds, uncover the needs, ask better questions, to get better answers.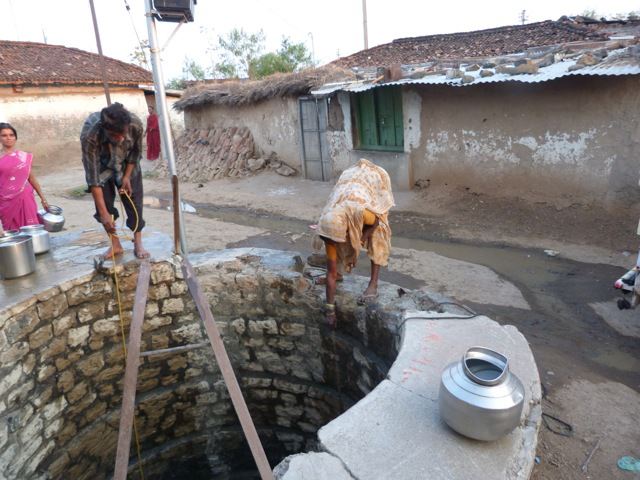 Today I met with Satish Mankar and his mother Alka – from a small village called Palasgaon of approx 1,100 people near Wardha in the centre of India.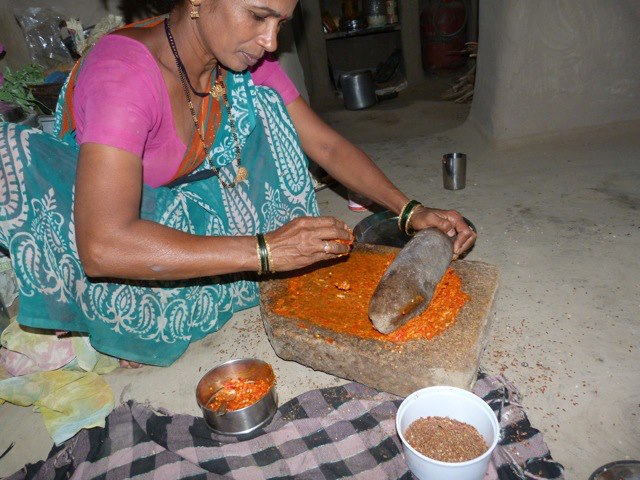 Alka is a strong woman – she has been active in the community in Palasgaon for many years – deeply involved in empowering women and caring for the rights of those who live BPL (below poverty line).  She is a farmer and a grower of vegetables.  She creates wonderful 'chutneys' and chillis stuffed with dahi (buffalo milk yoghurt) hung for some time, and then deep fried – for chilli lovers – these are the height of deliciousness!
I was fortunate to be invited to stay in her village and share in the world of this place for a few days a year ago.  Now with water harvesting in the forefront of my mind – my thoughts turned to Alka's village.
When I was there the land was dry, a new government canal still unused .. the GM cotton fields dusty and already cropped.
On discussion with Alka – I discover that actually this village is already quite well serviced with two small Nalas (rivers) – which flow for some months of the year – and water on tap through the village which is pumped from a large well beside the main river.   Until May water is usually well available.  The drinking water is also taken care of .. tested regularly and although not filtered is 'cleaned' wth chlorine and regularly tested so is relatively safe.
Recently the government has given funds to individual farmers to dig more wells.  You may think this to be a good scheme.. but as the wells are dug and the farmers start pulling more water from the aquifers – the water table recedes.  Then they have to dig out their wells deeper and deeper chasing that elusive elixir of life.
The initial discussion with Alka revealed a lot – and she was very enthusiastic about taking the ideas we shared back to her village to share at a big Panchayat (village governing body) meeting in early October.  Then during the time of Diwali we will visit to discuss in depth with those in the village that express interest in the potential of creating a check dam on the lesser used small river.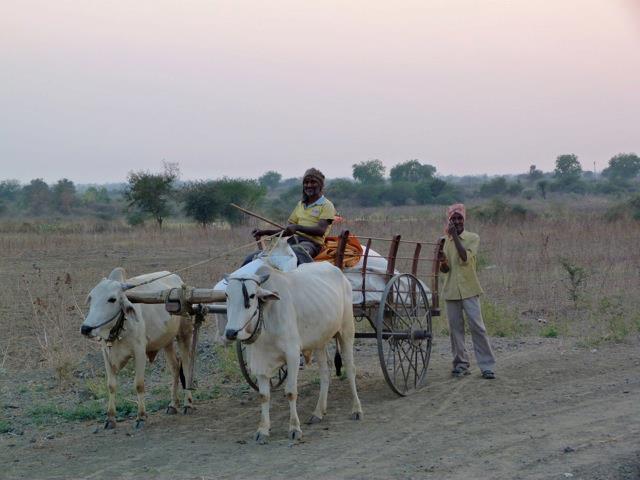 This village although not desperate for water – has the potential to be a good proving ground for the water harvesting work.  They can definitely benefit from one if not a series of check dams on their lesser developed stream.  We know the people there and have good connections to the villagers already.
A firm committment from the villagers to contribute to the work is our first prerequisite.  Once that is made we can move ahead.
It is an exciting time to really feel the work is now beginning.