New Years Day – and time for creating the vision for the coming year. The team from Sankalpa Rural Development Society came together – no complaints for a moment that this could be a day of rest or a day to spend with their families. They came to share the vision for 2017 – the promise for thousands of impoverished women through the gift of microfinance.
We spread a mat on the floor of the new office in a small dusty town called Gadag – and the group of men and three women gathered in a circle. As I looked around their faces I saw their history imprinted there. For most of them it had not been an easy life. They all came from village life – previously a carpenter, a shop boy, a housewife, a small loan collector for a bank, and some who had been in the NGO (non profit) sector for some time but working with other groups.
Now after being given some time to consider the learnings and the joys and challenges of 2016 and then to think on what they would like in 2017, each one took their place in the speaker spot. Standing – some nervously – some with confidence – some I had seen speak before – each one telling their story.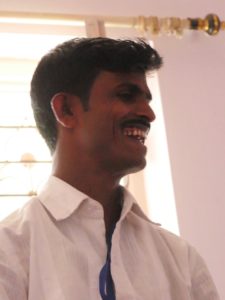 Here was Mohammed .. he worked in a local bank before and was called 'boy' with little personal connection and no respect for his Being. Now he is working in 20 villages – organising and caring for the self help groups and the 30 SHG microfinance loans that have been given to the women in those groups.
Proudly he said: "People call me Sir. Even my own family have respect for me now."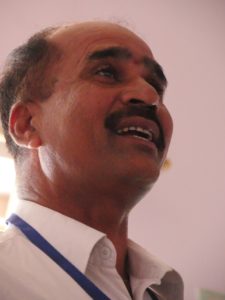 Our most experienced member – Narayan – who has 20 years experience in the NGO sector told of the village he turned around. In Morab Garag Village area the banks had black listed the people.
The bank told him.. "No don't go there.. they are bad people – they never repay their loans."
But Narayan didn't listen to the warnings. He knew something had gone wrong and he was ready to turn it around.
And in only 13 months, turn it around he did. Now through the ICICI Bank loans – he has given 50 lacs to that village (AUD 100,000) and their repayment is 100%. His faith in the people and his faith in his own ability to care for them has given this village back its entrepreneurial spirit.
Later I learned that the reason for the black listing was because of corruption and theft by the last intermediate person – poorly paid by their NGO employer, they consequently tried to supplement their income by stealing from the microfinance funds – a recipe for disaster that directly affected the women of the village.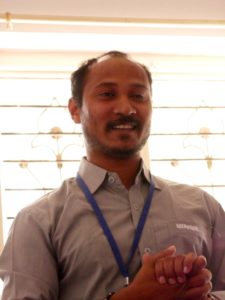 Yet another story – Santosh – had worked for another group. With no team support, due to a problem that occurred in one village he was badly beaten by the villagers.
Only with SRDS since two months, already with them his experience is different. A problem arose.. and to his great relief his new team members came and helped to calm and sort the situation out – no beatings – only support.
And the stories went on. My heart was warmed.
Here in rural India in an area where almost 70% of people are officially classified as BPL (living below the poverty line) 12 people are all employed and receiving a good wage – each supported by the others – and through their work,  3,200 women are receiving loans through microfinance and changing their lives.
The cascade of benefits and opportunities from the heart centred work flows through right down to the children of the village who are now at school, learning and discovering and growing into people who have a chance in life.
Microfinance is alive and well in Gadag District – we are so very proud of our team.